REQUEST YOUR


FREE DEMO

TODAY
Discover how you can test your ability to

prevent, detect and respond to the latest attack techniques.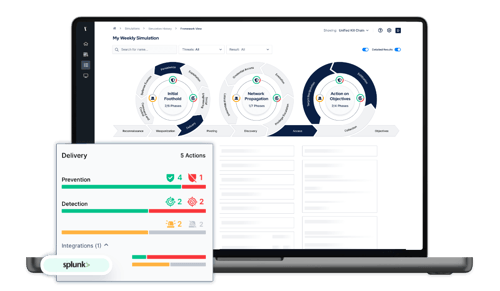 Choose from the threat library that is representative of the global threat landscape, including more than 11K real-world threats and the latest tactics, techniques, and procedures (TTPs).
Safely simulate real-world attacks to challenge the effectiveness of your existing security controls, continuously and on-demand.
Test security controls include:
NGFW, WAF and IPS
SIEM
EDR and EPP
Measure the effectiveness of your security tools to prevent, detect and respond to attacks.
Continuously validate your security controls against the latest threats. Uncover gaps in your preventive security controls Validate log source and telemetry ingestion Validate detection and alerting rules See results mapped to MITRE ATT&CK
A library of 70K+ actionable mitigations to swiftly address any policy improvement opportunities identified.
Obtain easy-to-apply, vendor-specific:
Prevention signatures

Detection rules