Keep up to date with latest blog posts
Ad-Hoc security management is no match for today's business world.
Adversaries evolve in cyberspace. Every second, a multitude of attacks become weaponized against networks and applications across the world. Adversaries are looking for an open-door, trying to access restricted business assets and steal data from compromised networks. It is the cyber equivalent of the battleground.
Today, organizations are faced with the effects of digitalization, business demands, and ever-changing attack surfaces. As a result, errors can occur that produce unwanted results or that cause infrastructure to behave in unintended ways. Such security flaws arise because current security programs are designed and implemented with human assumptions. Finding and analyzing gaps is extremely difficult. Even the best security teams using the most sophisticated tools cannot find all possible flaws or contextualize adversaries' actions.
As in the martial arts, you have no chance to choose your enemy and fighting conditions, but you can choose your weapon well. Breach and Attack Simulation (BAS) tools are created to be the new cyber weapon of choice. They allow blue teams that are fighting off a next possible attack not just to identify, but adapt to an enemy. In the past decade, traditional approaches have taken a lot of time and assumptions and have not been aligned within the right security context. BAS allows this to be done in minutes with contextualized baselining. Developing defensive techniques and tactics that enable genuine defensive measures are essential, with the capability to react effectively and autonomously even while simultaneous cyber attacks occur.
Find out more about Breach and Attack Simulation in our whitepaper.
There are no idle threats - They Engage
While the modern kill-chain evolves, it is obvious that organizations need to be able to link actionable context to threats, paying attention to business risks and impact in real-time while threats are happening. Attacks are often orchestrated both on-premise and in cloud infrastructures. They can also hit a growing number of critical applications that have fallen victim to attacks.
In the targeted attacks carried out by threat actors, adversaries use precautionary steps to their advantage. These steps are crafted to hide their objectives to remain undetected in the network until they are discovered.
Even if some kill-chain steps are somehow detected, these targeted attacks have been observed to spread laterally and cleanse their real traces — while engaging SecOps teams to investigate a decoyed series of events. While the modern kill-chain evolves, it is obvious that organizations need to be able to link actionable context to threats. They should pay attention to business risks and impact in real-time while threats are happening. Attacks are often orchestrated both on-premise and in cloud infrastructures.
SecOps teams need an effortless solution that will keep them on pace with adversarial techniques and informed of new threats as they unfold. The attack kill-chain identifies the attacker playbook, which is not unique to the single attack. This means that adversaries often reuse the same payloads with minor changes that target another victim with another campaign or remain persistent with the same victim.
The usual suspects
Over the last two decades, the attack surface has evolved remarkably, and the security stack has failed to keep up with it.
New assets regularly join the inventory and change the enterprise security posture. Furthermore, vulnerabilities surged in 2019, from 9,837 to 16,500 [1] demonstrating that there's also an added challenge of increased attack diversity. With the rise of new and sophisticated attack tools, organizations are now faced with more threat profiles that can quickly impact their reputation and bottom-line. To add insult to injury, current measurement methods are not risk-aware, and this basically means that SecOps teams waste most of their time repairing irrelevant security problems that pose no risk.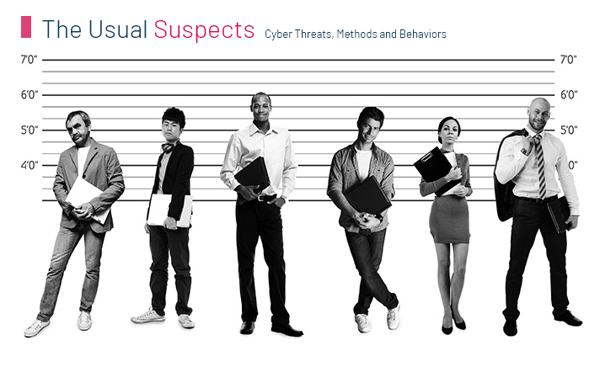 According to Tenable's Quantifying the Attacker's First-Mover Advantage [2] report, the average attack has a 7-day head start of SecOps Teams. The report also stated that the 50 most critical vulnerabilities from a scan of 200K Vulnerabilities Assessment over a three month period demonstrated that adversaries are fast runners. They are exploiting known vulnerabilities before SecOps teams are even aware that they're at risk.
Without threat intelligence-led continuous threat visibility, this becomes a plague-spot for organizations. If you don't know where your controls are vulnerable or misconfigured, you're essentially giving attackers the opportunity of making the first-move to their advantage.
Integrated threat driven approach
Nobody can be ensured that 100% security exists unequivocally against threats due to the changing dynamics of the playing field, but a threat-centric security approach is the next best thing. The best example is BAS technology that runs continuous security assessments that effectively provide implicit focus on security gaps paired with mitigation guidance. The underlying metaphor is that you cannot be protected from something that you do not understand. In contrast, if compliance level results are good, you might think your system is safe. Have you considered that essential data may be reported but without relevant context? You may feel good about your security status, but never underestimate the deceptive haze of over-confidence and lack of perspective.
Another point to consider is that threat landscape and environmental drift are in a constant state of flux. Layered and singular security approaches don't help to identify attacker behavior, and how TTP is utilized in an attack scenario. These matters leave a lot of room for poor judgment and ineffectual decision-making.
Prioritization of imminent risks
It is difficult to isolate the signal from noise. Organizations have struggled with many alerts, underutilized tools, false positives, and unactionable CTI feeds that create alert fatigue. They are also dealing with a lack of communication between teams. All types of these contextual issues leave a big question mark on what you can trust, and it ultimately results in the loss of the effectiveness of the entire security program.
💡Don't assume that all security technologies out there are regularly tested against recent malicious attack samples from-the wild; they're not.
Continuous security control validation is the most effective way to assess the efficiency of your controls by simulating your security stack is up and running against the most relevant threat samples in the wild.
This approach will reveal when new attack vectors and new methods are threatening your entire investment. By these means, a CISO can communicate a consistent story about risk status to the Board and with the assurance to decisively outline the next steps. At that point, Breach and Attack Simulation tools provide a threat-centric analysis platform to help more quickly assess your existing security tools to generate accurate insights into threats and adversary behaviors (TTP) across cloud, and on-premise environments, using a vendor-agnostic approach that runs everywhere, all the time.
Can we determine cybersecurity with a focus on effectiveness?
Threat-Centricity gives you the sharpened-focus that you need to guide your organization while you are actively minimizing imminent threats. Only reducing numbers alone does not diminish your risks; you must contain emerging threats and keep them at a tolerable level. This will significantly reduce the possibility of harm to your investment and reputation. Minimizing these risks and improving the effectiveness of security utilization will make a notable difference.
If you would like to learn more and how you can increase your security control visibility and eliminate your organization's cyber risk, schedule a demo.
References