Keep Your Business Safe: Top Trends in Cybersecurity 2023
Are you tired of worrying about cyber threats and data breaches? It's time to take proactive steps to protect your organization. But with so many options available, how do you know where to focus your security investments?
We have good news: the experts at Gartner® have identified the Top Trends in Cybersecurity for 2023. By following these trends and investing in the right tools and practices, your organization can drastically reduce the risk of cyber attacks.
The report highlights the following key points:
Consolidated platforms for cybersecurity validation assessments:

Over 40% of organizations, including two-thirds of midsize enterprises, will rely on consolidated platforms to run cybersecurity validation assessments.

Cybersecurity validation practices evolve quickly:

Stay ahead of the curve by keeping up with the latest trends and implementing new practices.

Breach and Attack Simulation (BAS) platforms are the preferred tools: BAS platforms can help you carry out repeatable and consistent measurable assessments and refocus the scope of existing penetration testing engagements.
Download the Gartner® report now and start addressing these trends in your cybersecurity practices.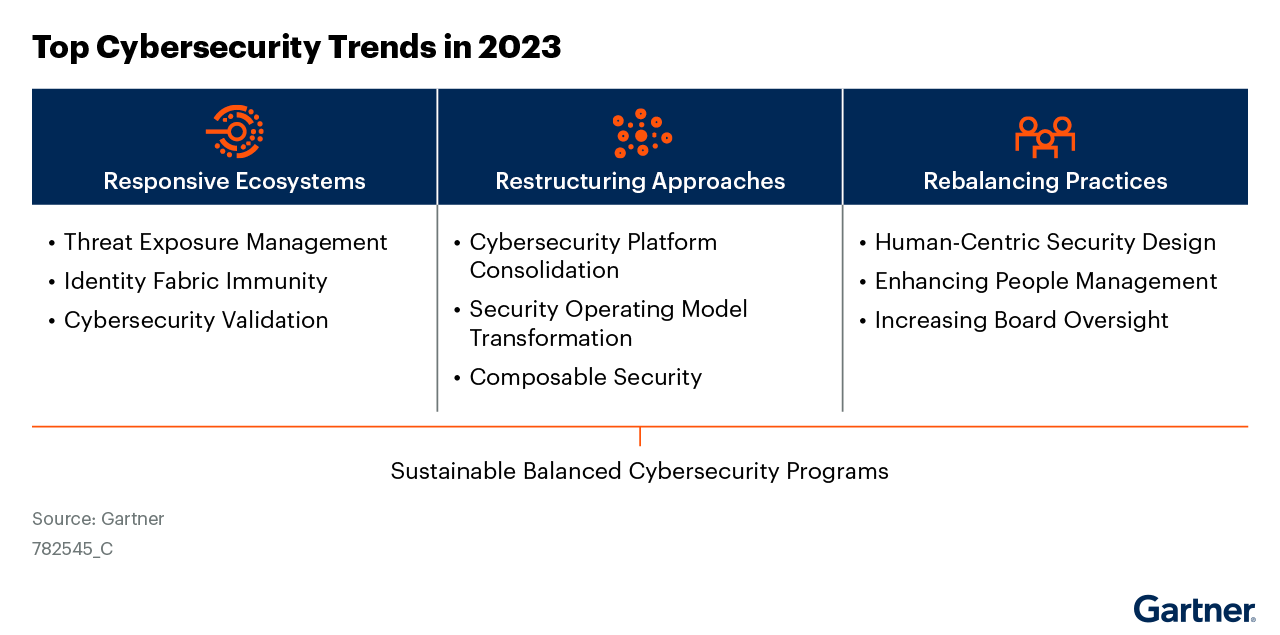 Gartner, Top Trends in Cybersecurity 2023, Richard Addiscott, Alex Michaels, Jeremy D'Hoinne, Lisa Neubauer, Henrique Teixeira, John Watts, William Candrick, Wam Voster, 17 March 2023​
GARTNER is a registered trademark and service mark of Gartner, Inc. and/or its affiliates in the U.S. and internationality and is used herein with permission. All rights reserved.
Access Your Gartner Report!