HOW PICUS IS INTEGRATED INTO NETWORK SECURITY TECHNOLOGIES?



Picus couples its vendor-agnostic assessments with vendor-specific prevention content for the most widely used Intrusion Prevention System (IPS), Next-Generation Firewall (NGFW), and Web Application Firewall (WAF) technologies. This end-to-end approach lowers time to respond by enhancing visibility and providing prevention content.
DATASHEET
Security Control Validation & Mitigation


WHAT ARE YOUR BENEFITS
AS A CUSTOMER?

Test
thousands of adversarial scenarios

in the matter of hours across the entire network, web, email and endpoint security estate.

Get immediate and
continuous visibility

on the effectiveness of each prevention control.

Take action with provided
prevention signatures

and proactively respond to the threats.

Get specialized reports on each attack vector and
effectiveness

of relevant controls.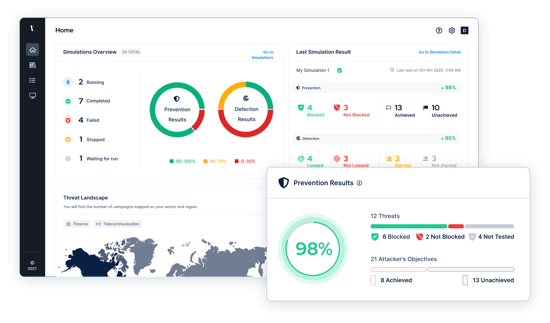 FIND YOUR
NETWORK SECURITY TECHNOLOGY
Learn more about how The Picus Platform is integrating with your technologies.

Check Point
Network Intrusion Prevention System, Next-Generation Firewall

Forcepoint

Trend Micro
Network Intrusion Prevention System





ModSecurity

Cisco
Network Intrusion Prevention System, Next-Generation Firewall

Fortinet
Network Intrusion Prevention System, Next-Gen Firewall, Web Application Firewall



McAfee
Network Intrusion Prevention System





Snort
Network Intrusion Prevention System, Next-Generation Firewall




Citrix

F5

Palo Alto Networks

Imperva
Network Intrusion Prevention System, Next-Generation Firewall