Security Visibility Across Your Attack Surface. Uncover Hidden Risks.
In order to secure your organization against the latest cyber threats, it's imperative to have a clear and up-to-date view of the internal and external assets you need to protect.
Picus Attack Surface Validation (ASV) provides a way to shift from asset inventory to risk-based visualization and prioritization of assets and vulnerabilities for effective threat exposure management across environments.
Overcome the Challenges of Cyber Asset and
Attack Surface Management
Relying on single, disparate sources of information to build a complete picture of your organization's IT asset inventory can be dangerous. Due to the complexity of today's environments, pace of digital transformation and shadow IT, assets inside your networks can easily go unaccounted for and be inadvertently exposed to attackers.
By aggregating and normalizing asset data from a diverse range of sources and then presenting it via a single pane of glass for analysis, ASV supplies the insights you need to manage cyber risks more effectively.
Why Picus Attack Surface Validation
Obtain a more complete view of your assets
---
By aggregating data from across your IT environment, Picus ASV provides a centralized view of your assets so you can make better security decisions about how to protect them.
Uncover security and policy gaps
---
Learn more about your internal and external assets, including the security risk they pose based on their configuration, usage, policies, security control coverage, and installed software.
Prioritize vulnerabilities


---
Get the rich asset context you need to prioritize the remediation of vulnerabilities and address misconfigurations.
Accelerate security alert analysis
---
Use the assets data Picus ASV provides to help speed up the time it takes to triage security alerts and investigate incidents.
Maintain assurance and compliance
---
Alleviate the challenges of complying with the latest security standards by using Picus ASV to centralize the data you need to complete audits and evidence risk.
Automate asset discovery


---
Free up time and save human effort by using Picus ASV to automate manual asset data collection and aggregation tasks.
Integrations for Complete Visibility Across Your Attack Surface
To provide the broad and deep visibility you need to manage and protect your assets, Picus Attack Surface Validation integrates with a wide range of data sources, including:
Microsoft Active Directory
Endpoint Protection Platforms (EPP)
Vulnerability Management Solutions
Endpoint & Config Management Systems
External Attack Surface Management Tools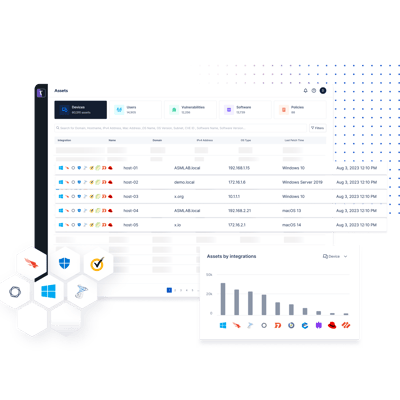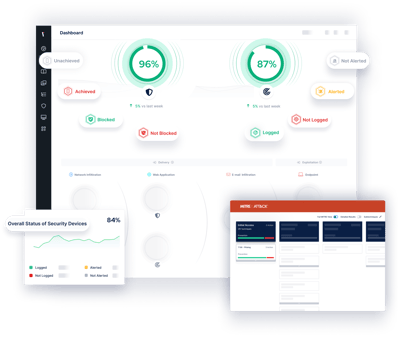 Simulate Attacks for Even Richer Insights
Leverage the Picus Security Validation Platform's Breach and Attack Simulation capabilities to benefit from even greater insights to help manage your organization's assets and reduce its threat exposure.
Run real-world threat simulations to understand the efficacy of your security controls to protect critical assets and use this supporting data to help determine which vulnerabilities and assets to patch first.
-> Learn More
A Unified Platform for Security Validation
Validate security effectiveness across your organization's attack surface
Looking to Validate and Maximize Your
Cyber Defenses?
Let's link up! Our experts will be more than happy to help. We look forward to getting to know your organization, your priority challenges, pressing questions about breach and attack simulation, and more.

CONTACT A PICUS SECURITY EXPERT
Frequently Asked Questions
| | |
| --- | --- |
| What Is an Attack Surface? | |
The term 'attack surface' is typically used to describe the number of 'points' on the boundary of a system and/or environment that attackers could exploit to breach or impact an organization. Such points could include internet-facing assets such as websites, applications, cloud workloads, and source code fragments. An organization's 'internal attack surface' describes assets such as users, hosts, systems and applications that exist inside networks.
| | |
| --- | --- |
| What Is Attack Surface Management? | |
Attack surface management describes the continuous process of discovering, classifying and assessing the security of all of an organization's internal and external assets.
| | |
| --- | --- |
| Why Is Attack Surface Management Important? | |
Attack surface management is essential in security operations because, in order to protect organizations effectively, security teams must have a clear understanding of the assets they must defend. Continuous IT and security changes mean an organization's attack surface changes daily and it is imperative that security teams keep pace to respond to risks quickly.
| | |
| --- | --- |
| How Does Attack Surface Management Reduce Cyber risk? | |
Internal and external attack surface management helps IT and security teams maintain visibility of the assets they must defend and ensures they can make data-driven decisions to prioritize their protection and manage risks effectively.
| | |
| --- | --- |
| Does Picus Provide Internal and External Attack Surface Management? | |
Picus Attack Surface Validation is a Cyber Asset Attack Surface Management (CAASM) tool that integrates with a wide range of data sources to provide internal and external asset visibility.
To support external asset management, Picus ASV can integrate with External Attack Surface Management (EASM) tools.