DETECTION ANALYTICS & MITIGATION
Uplift your
SOC capabilities
Empowered by content rich Picus libraries, the Detection Analytics & Mitigation solution unveils your risk associated with data collection complications, undetected adversarial activities. Easy to implement mitigation content that comes with it boosts all your SOC processes from threat intelligence, incident analysis to incident response and threat hunting for maximum cyber defense efficacy.
Do you validate your
SOC processes?
SOC teams work hard. Processing massive volumes of heterogeneous data sets, they try to detect all indicators of compromise swiftly, assign the right priorities, and take actions without leaving anything important behind.

Regardless of how next-gen or automated your SOC platform is, you need a coherent validation solution for identifying the gaps and shortcomings proactively.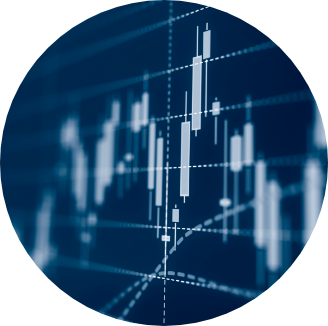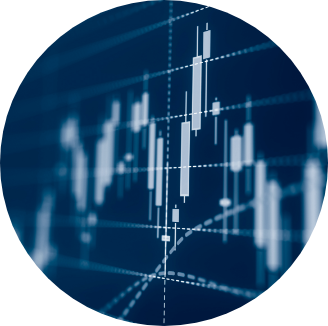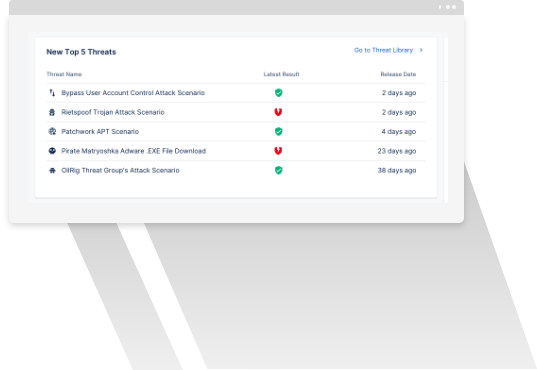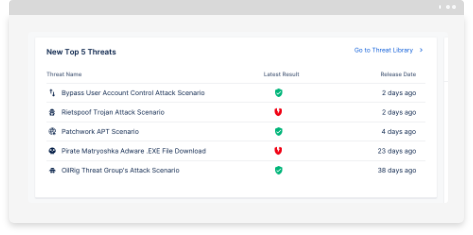 Solving primary challenges is key for achieving an effective SOC
Making sure that required logs are collected consistently

Achieving full adversarial TTP visibility and keeping SIEM rules updated without creating alert-fatigue
Establishing a false positive free and agile reporting line with the executive teams
Threat Centric Analytics by the Picus Platform empowers SOCs
Picus Detection Analytics, along with other components of the Picus Cyber Defense Validation Platform, provides advanced detection analytics capabilities based on threat emulation findings. It enables SOC teams to trace the journey of each emulated attack across the whole organization, leaving no corners for malicious activities to go undetected.

Instrumentalize Adversarial TTPs to Reveal Your Data and Security Gaps
The Picus Cyber Defense Validation Platform enriches your day to day SOC activities with a noise-free and high-quality threat emulation context and ensures that you collect required security data consistently, your prevention stack is maintained well and you flag and respond to security gaps proactively.
Picus Threat
Library
The proprietary threat library maintained by Picus Labs is the essence of the Picus Validation Platform. Undertaking Global Threat Watch, Imminent Threat Analysis and Commonality Evaluation processes, Picus Labs provides thousands of real-world threat samples and scenarios that best represent the threat landscapes around the clock. Picus Labs ties all Threat Library content to MITRE ATT&CK with over 90% coverage, cyber kill-chain, and OWASP frameworks.
Picus Detection
Analytics Module
Detection Analytics is an automated threat-centric analytics module of the Picus Cyber Defence Validation Platform. Detection Analytics constantly queries SIEM platforms with advanced algorithms and matches query findings with the threat emulation results available in the Picus Platform. Detection Analytics reveals undetected, unlogged, and not alerted attacks across the whole security infrastructure.



Picus Mitigation
Library
Mitigation Library contains industry-wide security policy insights for different security technologies based on the technology alliances Picus Security formed.
In addition to the generic mitigation content, Mitigation Library provides specific EDR & SIEM mitigations for the technologies of its alliance partners. For Network Security related mitigations provided by the Picus Mitigation Library, please refer to "Security Control Validation & Mitigation.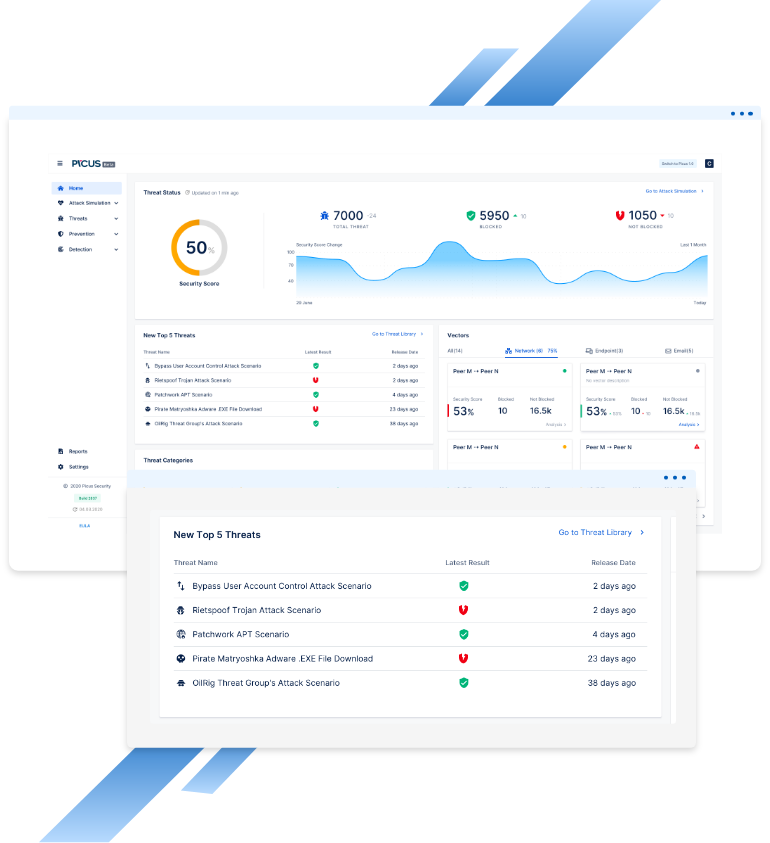 Operationalize MITRE ATT&CK Framework
The Picus Detection Analytics & Mitigation solution helps you tie your organizational detection capabilities to the MITRE ATT&CK framework, providing atomic and scenario-based coverage maps.
Ensure Data Collection Fidelity
Ensuring that information technology (IT) infrastructure provides the required detection logs with consistency is of utmost importance for SOC efficacy. Picus Detection Analytics helps customers make sure that IT infrastructure is up to this fundamental SOC requirement by revealing threats that are not logged at all or in time.
Keep your SIEM & EDR Policies Updated against the Changing Adversarial Landscape
Picus Detection Analytics has been designed to work with Picus Mitigation Library and provide policy and correlation rule updates specific to the SIEM and EDR platforms you have in your networks, in relation to the identified detection gaps. In order to see the current SIEM and EDR mitigation partners, please click.
Bring Prevention Capabilities into SOC Context
Knowing how each security control solution across your network performs against a specific attack technique or scenario, whether or not the threats have been detected and/or prevented, would optimize your prioritization, triage, and response capabilities and help you measure the risk in relation to your specific control capabilities.
Picus Security's innovative technology addresses a very important need in IT security and answers the key question after doing such massive Cyber Security investments : How secure am I?. Our partners gain and offer substantial added value using Picus. At Exclusive Networks Group, we are very happy to be part of Picus' success.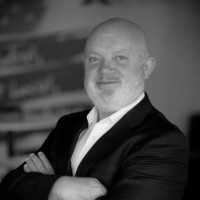 Laurent Daudré-Vignier
Regional Director South EMEA at Exclusive GRP
Breach & Attack Simulation allows organizations to operationalize the axiom of "Trust, but Verify", enabling enterprises to assess the impact of cyber threats before they are attacked to proactively deploy mitigating controls. I am very impressed by Picus's holistic approach to BAS, covering the full life cycle from simulation right through to remediation.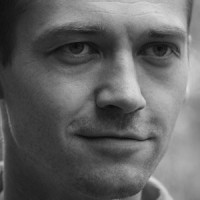 Oliver Rochford
Consultant at Brim Security