Keep up to date with latest blog posts
We continue to push the boundaries of Breach and Attack Simulation (BAS) to help our customers validate even more aspects of their security posture and quantify risk. It's why we're thrilled that Cyber Defense Magazine has recognized Picus Security for a Global InfoSec Award. In fact, this is the 2nd successive year we've been honored by the Cyber Defense Magazine judges for innovation.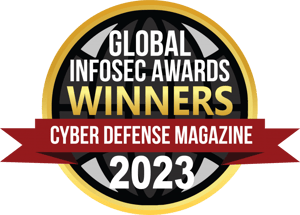 The Global InfoSec Awards recognizes innovative cybersecurity companies that are focused on stopping tomorrow's breaches. Winners are chosen by an independent panel of judges on the strength of their submissions.
Our receipt of the 2023 award for 'Cutting-edge BAS' solution follows the release of Picus' next-generation security validation platform in 2022 and the announcement of our expanded Continous Threat Exposure Management capabilities at this year's RSA Conference.
Picus customers now have the ability to simulate threats, discover unknown assets, identify high-risk attack paths, optimize detection and response, and more in one unified and easy-to-use solution. These capabilities make it possible to proactively measure and respond to risks in a swiftly evolving landscape.
"In a new age of hybrid workforces where there is an explosive growth of the Digital Transformation, Smart Cities, IoT, OT, SaaS, Cloud Computing and new artificial intelligence tools and technologies, there's an equally exponential growth in new kinds of ransomware, business email compromise, Cloud, IoT and OT exploitation, deep phishing attacks, cyber-crime and cyber terrorism," said Yan Ross, Editor-in-Chief of Cyber Defense Magazine.
"Only the most innovative and forward-thinking cybersecurity solutions will give us a fighting chance."
To learn more about The Picus Platform and a continuous approach to threat exposure management, speak to a member of the Picus Security team at RSA.
Visit Us at Booth #6472, North Expo at RSA 2023