Validate and Optimize your Defenses to Ensure you Stay Threat Ready
Your organization's security controls are fundamental to your defense against cyber threats. But in a rapidly evolving landscape, are you sure that they are providing the level of protection you need to safeguard your most critical assets? To minimize the risk of serious breaches and demonstrate assurance, testing the performance of your controls on a regular basis is now considered vital.

Picus Security Control Validation (SCV), powered by award-winning Breach and Attack Simulation (BAS) technology, helps you to measure and strengthen cyber resilience by automatically and continuously testing the effectiveness of your security tools.
Why Security Control Validation?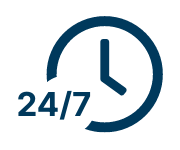 Test Your Security Controls 24/7
---
Picus SCV identifies threat prevention and detection weaknesses by assessing the effectiveness of your security tools on a continual basis (and on-demand).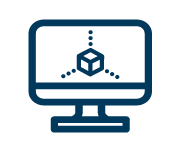 Assess Readiness Against The Latest Threats
---
With a rich threat library, updated daily by offensive security experts, Picus SCV tests your defenses against current and emerging attack techniques.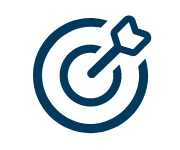 Optimize Prevention & Detection Capabilities
---
To achieve optimal protection from your network and endpoint security tools, Picus SCV supplies easy-to-apply signatures and detection rules.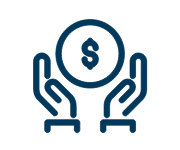 Show the Value of your Investments
---
Supplying real-time metrics, including an overall security score for your organization, Picus helps you to measure performance and prove the value of your controls.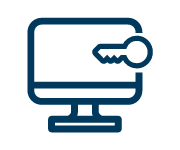 Operationalize MITRE ATT&CK
---
Picus SCV maps assessment results to the MITRE ATT&CK framework, enabling you to visualize threat coverage and prioritize mitigation of gaps.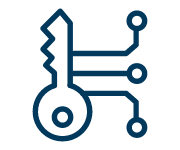 Enhance SOC Efficiency and Effectiveness
---
Picus SCV automates manual assessment and engineering processes to reduce fatigue and help your security teams work together more collaboratively.
Reasons to Choose The Picus Platform to Validate Your Existing Controls

An extensive library of real-world threats
Test your security controls against thousands of real-world threats, including malware, ransomware, vulnerability exploits, APTs, and more. The Picus Labs team leverages the latest threat intelligence and adds new simulations to the platform within hours of new risks being disclosed.

Actionable mitigation recommendations
Picus SCV doesn't just identify prevention and detection gaps. It also helps to address them by providing thousands of mitigation recommendations, including vendor-specific prevention signatures and detection rules, to optimize controls swiftly and effectively.

Customizable threats and attack scenarios
With Picus SCV's Threat Builder, test your security controls against custom-created threats. This powerful feature enables security professionals without red teaming expertise to chain together attack actions and upload custom payloads.

To help visualize threat coverage and visibility, Picus SCV automatically maps simulation results against The MITRE ATT&CK Framework. Quickly identify gaps and prioritize the mitigation of techniques that pose the greatest risk.

Executive reports and dashboards
Quickly gauge your organization's threat readiness and measure performance trends over time. Picus SCV includes automated reports and custom dashboards that enable you to stay on top of your security posture and keep stakeholders across your business informed.

Compare your security scores with industry peers, regional counterparts, and other Picus users. Gain insights into the most simulated threats, threat templates, and popular ATT&CK tactics within your region, industry, and Picus community. This allows you to better understand the prevalent threats and helps you prioritize your security efforts accordingly.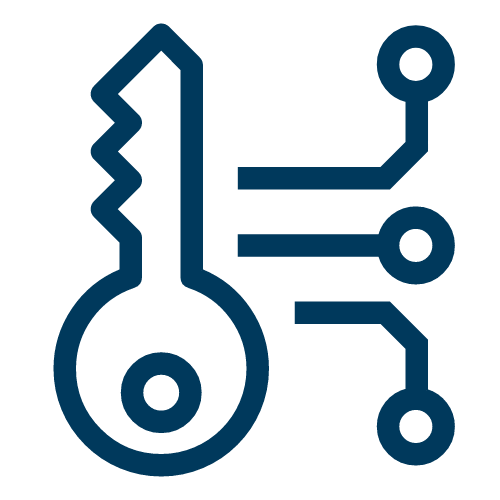 Individually Licensable Attack Modules
Tests your controls against a regularly maintained attack library, comprising thousands of real-world threats and attack actions.
Network Infiltration




Validate that malware and ransomware, downloaded via client-side attacks, is prevented and detected.
Email Attacks




Test the effectiveness of your controls to block malicious links and attachments.
Web Application Attacks




Gauge if your defenses are capable of blocking code injection, denial of service and brute force attacks.
Endpoint Attacks




Validate that scenario attacks by threat groups, including APTs, are identified by endpoint security controls.
Data Exfiltration Attacks




Assess whether your defenses can prevent the exfiltration of sensitive personal and financial information.
Validate Your Prevention and Detection Capabilities
Maximise the protection you receive from your existing controls.
ADDITIONAL PRODUCTS
Explore The Complete Security Validation Platform
Validate other aspects of your security. Learn about the other products that form part of The Picus Platform.
Looking to
Validate
and

Maximize

Your
Cyber Defenses?
Let's link up! Our experts will be more than happy to help. We look forward to getting to know your organization, your priority challenges, pressing questions about breach and attack simulation, and more.

CONTACT A PICUS SECURITY EXPERT
Frequently Asked Questions
| | |
| --- | --- |
| What is Security Control Validation? | |
Security control validation is a term used in cyber security to describe the testing of security controls. Security control validation enables security teams to understand whether the tools they use to prevent and detect threats are functioning as expected. With this knowledge, they can take action to address any gaps and achieve the best possible protection and value from investments.
| | |
| --- | --- |
| Why is Security Control validation Important? | |
Security control validation is essential because it helps security teams to identify policy weaknesses that could enable attacks to go unprevented and undetected. Security control validation ensures that defenses are optimized against evolving threats and that misconfigurations resulting from infrastructure drift are addressed before breaches occur.
| | |
| --- | --- |
| How Regularly Should Security Sontrol Validation be Performed? | |
Security control validation should be performed on a regular basis to ensure that prevention and detection gaps are identified and addressed swiftly. Automated security validation with Breach and Attack Simulation augments manual approaches such as pentesting to enable security teams to identify policy weaknesses continuously.
| | |
| --- | --- |
| How does Security Control Validation Support Compliance with Regulations and Standards? | |
By continuously testing and helping to improve the effectiveness of security controls, Picus Security Control Validation Platform helps organizations to comply with a wide range of regulations and standards.
Laws such as The General Data Protection Regulation (GDPR) state that organizations should have a process for regularly testing, assessing and evaluating the effectiveness of technical and organizational measures. ISO-27001 and the PCI DSS, as well as frameworks such as NIST 800-53, also have similar requirements.